Share Our Soil Summit 2.0 Videos
TERROIR! Is About the Soul and Science of Soil
TERROIR means "a sense of place." It is a uniqueness created by the symbiotic relationship between the soil microbiome in a particular place with the plants, animals and events that connect to and interact with that soil. Terroir is the ultimate tool for sustainability and resilience. Harnessing the power of Terroir, we can better understand how to honor the past of a particular place and weave a story of future abundance. Over the course of our two day breakfast-to-cocktails gathering, including two incredible parties for networking and socializing, we will explore 4 storylines woven with the emerging science and ancient magic of soil. You'll never see soil the same way again.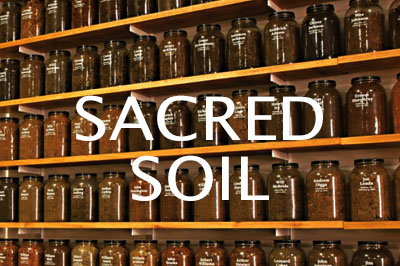 Sacred Soil  – The Lakota People say that soil is "who we used to be."  From Adamah (Hebrew for Earth) comes Adam (Hebrew for man); thus starts one of the oldest stories humans tell of their creation.  How do we communicate our deep connection to soil and how does the soil of a particular place influence everything that it contacts (other microbes, plants, animals, humans, and even the weather.) Can we humans talk the plants into harnessing the power of the soil? If soil has memory, how do we create positive memories NOW for future generations?
Day One has four 90 minute sessions featuring the following presenters and conversation facilitators:
Kristin Ohlson, Dr. David Montgomery, Dr. Gracelyn Smallwood, Kiara Boone, Finian Makepeace (Kiss The Ground), and Rachael Pony Cassells (G3)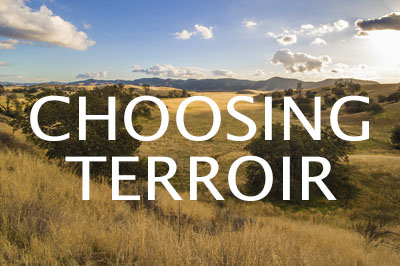 Choosing Terroir  – As urban dwellers, how connected are we to the purchasing choices we make? The soil microbes of a particular place influence the taste and characteristics of food, fiber, water, medicine, and even human well being.  Perhaps the microbes can influence the human mind to choose terroir and protect and regenerate soil.  The next time you select a wine, cheese, chocolate or coffee, think about how you made your decision – Free Will? or Microbes?
Day One has four 90 minute sessions featuring the following presenters and conversation facilitators:
Rebecca Burgess, Anne Bikle, Judith Schwartz, Alice Feiring, Kat Superfisky (Grown In LA), and Stephanie Landregan (UCLA Extension)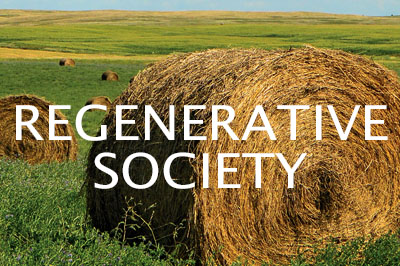 Regenerative Society – How do urban dwellers turn mountains of waste into the spark of life that regenerates an entire society, working on farmland, rangelands, and urban landscapes?  Let's make a plan to grow soil-centric prosperity in America's negelected communities through the south, "rust belt." and beyond.
Day One has four 90 minute sessions featuring the following presenters and conversation facilitators:
John Wick, Michael Martinez, Renata Brillinger, Doria Robinson, Dan Noble (ACP), Kathy Kellogg Johnson (Kellogg's Garden Products), Hunter Francis (Cal Poly SLO – CAFES) and Maureen Decombe (APLD CA)
Presenters & Facilitators
The Urban Soil Summit 2.0 again united a diverse group of leading thinkers, scientists, engineers, policy makers, architects, planners, designers, and concerned individuals in an energetic exchange about the science and actions necessary to create Soil Security, a fundamental building block of human resilience. Over two days, our dialogue enlightened, inspired, amazed and motivated attending urban dwellers to connect with each other and take action in their own lives to nurture the soil beneath their feet.
Monday, August 7
| | |
| --- | --- |
| 6:00pm – 8:30pm | Yummy libations and hors d'oeuvres with a soil theme. |
| | Meet the presenters and other conference attendees in a relaxed setting before the start of the Summit. |
| | Hosted by TreePeople -  Beverly Hills, CA |
| | |
Tuesday, August 8
Day One: The Deep Dive Into TERROIR! Without Terror
 Today we spend time diving into two of the THREE DISCUSSION TRACKS highlighted above. Each Track is curated around a topic related to Soil and features 4-6 speakers and facilitators and YOU, the audience. Please download the pre-conference background materials for your two selected tracks; these materials are included in the cost of your ticket, but are only available online. Hardcopies will not be available for purchase. You also are encouraged to purchase books by several of our speakers. These books will be available for pre-purchase on this website and pick up at the Summit. 
Each Attendee must pre-select two Discussion Tracks - one in the morning and one in the afternoon.   
7:00am – 8:30am
Registration and Breakfast at the UCLA Luskin Center
8:30am – 8:45am
Orientation, Acknowledgements, Welcome to TERROIR!
Pamela Berstler, CEO of Green Gardens Group
9:00am – 10:30am
Morning Sessions
10:30am – 10:45am
Morning Coffee Break
10:45am – 12:15pm
Morning Sessions Continue
12:15pm – 1:00pm
Community Lunch Served On the Roof
1:00pm – 1:45pm
Lunch Keynote Conversation On the Grass Over Dessert – John Wick, California Carbon Project
2:00pm – 3:30pm
Afternoon Sessions
3:30pm – 3:45pm
Afternoon Tea Break
3:45pm – 5:00pm
Afternoon Sessions Continue
5:00pm – 5:30pm
The Day One Wrap Up
Pamela Berstler, CEO of Green Gardens Group
6:00pm – 9:00 pm
Fermentation Celebration
No rest for the wicked! Now is the time for big ideas to brew over bubbly conversation with your new Summit friends.  We will travel to a secret getaway where we ply you with great food and beverage.  You supply the ideas and the fizz.
Wednesday, August 9
Day Two: Weaving Together A Soil Story of Resilience and Hope
Today we spend time weaving together the threads of each of the deep dive conversations we explored on Day One to arrive at some conclusions about how best to create more resilient cities and bring hope to the people we encounter that terror about climate change WILL NOT prevail. Each of today's four 90 minute sessions re-imagines our discussion from Day One by bringing together one or two speakers from each of the tracks and encouraging attendees to participate with experiences and questions. The take away is that even though we spent a day divided into different tracks, TERROIR! will always unite us once again.
7:00am – 8:30am
Registration and Breakfast at the UCLA Luskin Conference Center
8:30am – 8:45am
Plenary Introduction, Acknowledgements, Welcome
Pamela Berstler, CEO of Green Gardens Group
9:00am – 10:30am
Panel One: THE SOIL / PEOPLE CONNECTION Meet Louis Schwartzberg of Moving Art and Kiara Boone of the Equal Justice Initiative joined by Panelist: Doria Robinson of Urban Tilth
10:30am – 10:45am
Morning Coffee Break
10:45am – 12:15pm
Panel Two: GROWING TERROIR Meet Alice Feiring of The Dirty Guide to Wine and Rebecca Burgess of Fibershed joined by Panelists: Kristin Ohlson of The Soil Will Save Us and Michael Martinez of LA Compost
12:15pm – 1:00pm
Community Luncheon On the Roof
1:15pm – 2:45pm
Panel Three: THE SOIL STORIES WE TELL  Meet Dr. David Montgomeryon Soil and Civilization, his partner, Anne Bikle on Soil and Human Health, and Dr. Gracelyn Smallwood on Health of a People joined by Panelist Judith Schwartz on Water in Plain Sight
2:45pm – 3:15pm
Afternoon Tea Break
3:15pm – 4:45pm
Panel Four: A SOIL ECONOMY Meet Keali'i Bright of the CA Natural Resources Agency and Renata Brillinger of California Climate & Agriculture Network joined by Panelist John Wick of California Carbon Project
4:45pm – 5:00pm
The RAFFLE!!!
5:00pm – 5:30pm
The Day Two Wrap Up, Thank You and A Call to Action! Pamela Berstler, CEO of G3, Green Gardens Group
6:00pm
Informal cocktails at the bar – all are welcome for a no-host cocktail hour to decompress, wait out notorious Los Angeles traffic, make final collaboration plans and celebrate the close of Soil Summit 2.0 
Green Gardens Group
Pamela Berstler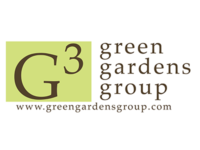 CalWEP
Pamela Berstler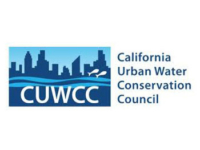 CA Water Boards
Pamela Berstler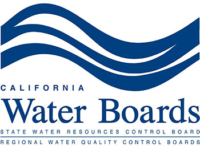 SB Permaculture Network
Pamela Berstler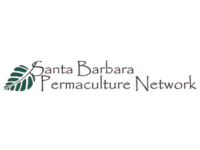 CAFES Center for Sustainability
Alex Stevens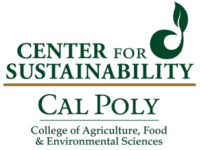 CalRecycle
Pamela Berstler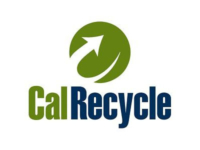 Grown In LA
Pamela Berstler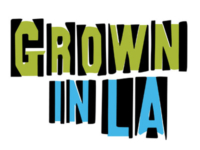 Soil Summit Venue – UCLA Luskin Conference Center
Every element of the UCLA Meyer and Renee Luskin Conference Center and its adjoining hotel was designed to honor the intrinsic link between innovation and rejuvenation. A LEED Gold-certified property enhanced by leading edge resources, the UCLA Luskin Conference Center's bright and relaxing environment encourages open engagement. Here, leading academic minds, medical innovators, researchers, political leaders and social visionaries meet to build relationships, exchange ideas, and make breakthroughs possible to move our world forward.  In other words, it is the PERFECT venue for the Urban Soil Summit 2017.
Plateia, a full-service Mediterranean-inspired, California-fresh restaurant and lounge, will be providing breakfast, lunch, and breakouts throughout both of the Summit days.  The restaurant is dedicated to providing Summit attendees with the most local, organic cuisine, and provides daily gluten-free, dairy-free, vegetarian, vegan, and pescatarian meal alternatives.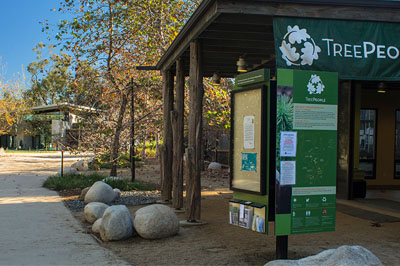 Participants who were in town the evening before the Summit began enjoyed the Inoculation Party and Sneak Peek Opening Celebration at the fabulous TreePeople Headquarters in Beverly Hills. We mingled with the speakers, sponsors, partners and friends who helped make the dream of this Summit a reality. Full Conference Ticket included access to both the Inoculation and the Fermentation parties. 
At the Inoculation Party, libations and hors d'oeuvres were served, of course with a soil theme!
The Fermentation Celebration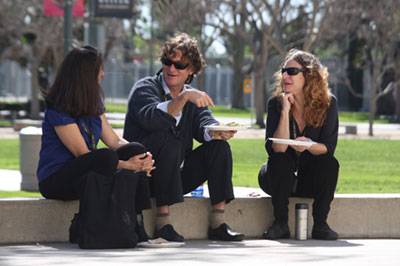 Day One is complete and the big ideas are brewing.  Time for a Fermentation Celebration! Full Conference Ticket included access to both the Inoculation and the Fermentation parties. I
The Fermentation Celebration fostered bubbly conversation with our new Summit friends. We supplied the food and beverage.  You supplied the fizz. 
Soil Summit Hotel Accommodations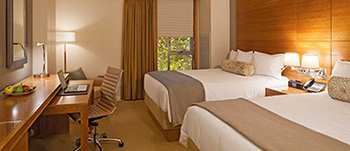 Urban Soil Summit 2.0 attendees have access to rooms at the UCLA Meyer and Renee Luskin Conference Center in the heart of the UCLA campus.  King bed and two queen bed rooms are be available. The entire Center is a non-smoking environment. These luxurious accommodations include the conference center gym; a $10 upgrade gets you a pass to the world renowned John R. Wooden Recreation and  Sports Center where you are sure to spot some seriously fit and highly recognizable Los Angelenos. The pool is fabulous!
PARKING is available on campus. Self-Parking is in UCLA Parking Structure 8, on Level 4 for $12 per day. Overnight self-parking is $24 per day.  Conference Center Parking is $12 for the day and $24 overnight.  Click HERE for more on parking.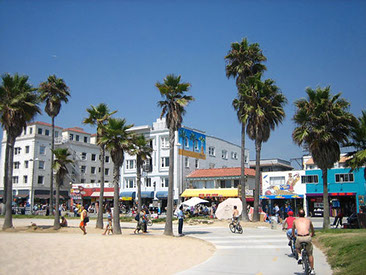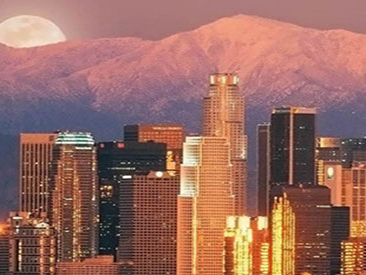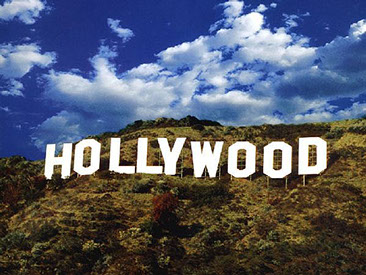 Los Angeles, City of Angels, and sixteenth largest economy in the world, welcomes you to explore everything our vibrant and diverse city has to offer.  Since we're talking about the natural world, make sure to head EAST and visit Griffith Park, the larger, more untamed, and rugged counterpoint to that other great urban park, New York City's Central Park. You will begin to appreciate how unique are our chaparral ecosystems and how vulnerable they are to climate change. Or, venture WEST to the Venice Beach and begin to appreciate the fragility of the tidal ecosystem and its vulnerability to urban soil degradation in the form of urban runoff.