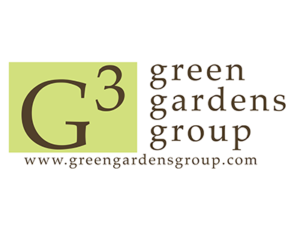 I truly believe that it is my life's work to steward and guide this incredible organization as G3's CEO.  In 2008, when the seven Founding Mothers of G3 won our first contract with West Basin Municipal Water District for conducting "Attainable Sustainable" landscaping classes, the G3 of today was just a dream in our collective minds.  But here we are, years later, an innovative, adaptable, flat organization, spreading, like the mycorrhizal fungi in soil, throughout California and beyond.
I am so proud to be a part of such a visionary group of people who are willing constantly to challenge me and themselves to aspire, improve, and achieve the ever-greater goals we and our Program Partners set for each other.
I grew up in Pennsylvania with my hands in the dirt and my head in the clouds; I was fortunate enough to get my BA Psychology (Organization Design) from the University of Pennsylvania in Philadelphia, PA and land a job on Wall Street during the BOOM-BOOM years of the 1980's. Rather than grow anything in the real world, I spent my New York career immersed in trading derivative securities and working with financial institution clients, eventually rising to the lofty rank of Vice President.  I moved to the West Coast when accepted into two graduate programs at UCLA (Los Angeles!): Anderson School of Management (MBA) and the Film and Television Producer's Program (MFA) — because yeah, the television business is so much more grounded and real world, right?
By now I've been in Los Angeles so long that I forget what really cold winters are like back East. I graduated UCLA with my MBA and a huge network of immensely talented, intelligent go-getters. And I too got what I had always wanted, landing a job in a media-focused investment bank and then, even better, a coveted spot at Creative Artists Agency (CAA) in the New Media Dept.
By 2000, I had experienced all there was of the planes, trains, and limousine life on the fast-track to nothing. When the opportunity to make another career  shift came, I grasped it with both hands; I became a licensed landscape design/build contractor with a company called FLOWER to the PEOPLE, Inc.  Believe me, it was an interesting 5 year reunion from UCLA, as I realized the 3 other members of my thesis cohort were CEOs of huge entertainment companies. (Though I did get to talk about an interesting stint I had as the designer and host of Rally Round the House, a Discovery Channel hour-long landscaping program that resulted in my designing and building 30 gardens in Atlanta, GA and Los Angeles CA in 50 weeks — talk about the fast-track!)
I finally had a career with my hands back in the soil. And, I realize now that throughout my life I have always lived just a little ahead of the curve, a visionary, a true entrepreneur risk-taker. Because NOW when I go to reunions everyone wants to know more about the Earth, what actions they can take to help heal her, and how they can support the blue/green workforce and economy G3 is creating to preserve her.
G3 advocates for a holistic Watershed Approach to landscaping, and everything we do to heal the environment begins with building Living Soil. Living Soil is comprised of Oxygen, Water, and Life; thus, the OWL has become our spirit creature, radiating wisdom and energy to grow our organization. So, I have adopted the avatar of Lakshmi, "she who makes a big noise," water-warrior, bringer of abundance and health, who arrives, of course, on the back of a great owl.  Come ride with G3!
G3 received the Association of Professional Landscape Designers International (APLD) 2016 Leadership in Sustainability Award and Pamela also received the APLD 2014 Service Award for her work as Legislative/Advocacy Chair of the California Chapter.  She served as President of the APLD California Chapter in 2013 and as a member of the Executive Committee from 2009 – 2016.  
In 2010, Pamela received the West Basin MWD Service Award for her work at G3 with Founding Mother, Marilee Kuhlmann.
As an active member of the California Landscape Contractors' Association (CLCA), Pamela won multiple accolades for design and installation of landscapes with her landscape design/build company, Flower to the People, Inc.
Pamela is an American Rain Water Catchment Systems Association (ARCSA) Accredited Professional since 2012, and a QWEL and CLIA certified Irrigation System Auditor. 
If you are interested in gaining insights into the future of urban environmentalism and how landscape-based solutions can grow jobs in your community, invite Pamela to speak at your next event. 
Having produced & booked thousands of guests for National TV shows I can say that Pamela Berstler is a rarity amongst experts — honestly, she answers all my TV Producer Prayers. She's an "A+ talker" who can draw people in with both the extensive knowledge of her subject matter as well as her charm and sense of humor — a rare combination! Someone with Pamela's varied background is also able to speak to so many different audiences, from homeowners to large corporations. Pamela's passion along with her dynamic speaking style put her at the top of any speakers list.
The Fourth Option: Then Oprah rose. Landscape designer Pamela Berstler, principal of the Green Gardens Group, is the closest thing that the local sustainability movement has to an inspirational speaker.
Pamela is witty and full of knowledge. You will walk away with a clear idea of how to embark on your landscape renovation and have better tools, savvy humor and valuable courage to get it done!
Pamela is incredibly informative, extremely entertaining and spot on with today's sustainability issues. I have heard Pamela speak at many venues and I never tire of her message or delivery. Pamela is a great addition to any symposium lecturer list.
EcoLandscape CA knows talent when we see and hear it! This woman reaches right out and grabs you, makes you want to learn and keeps you coming back for more. We are (again) sponsoring Pamela–this time for our fifth sustainable landscaping conference in Sacramento because we know she can deliver MWELO– or anything else related to saving the planet with amazing clarity and humor! She's spoken here twice in the last few months and we can't wait for her third appearance. Pamela never disappoints.
After hearing Pamela speak in 2008 for a special meeting of the Mediterranean Garden Society, I was quick to invite her to be a speaker at a symposium I was organizing. Pamela was an excellent speaker in September 2009 at the Gardening Under Mediterranean Skies: Lessons in Sustainable Gardening. This was the 7th in a series of symposia organized by Pacific Horticulture Society. Pamela's lively and passionate talk about Eco-Restorative Practices had lots of information that symposium attendees could use in their home gardens and those of their clients.
Pamela presented at Metropolitan Water District's Spring Green Event. Pamela was absolutely amazing – best speaker I have heard in a long time. Kept audience attention for an hour with great information and slides to back it up. Would highly recommend this talk to everyone.
I have had the pleasure of hearing Pamela Berstler speak on several occasions. Each time I found myself and those around me very inspired by her passionate and dynamic way of delivering her message/info.
I saw Pamela speak at the EcoLandscape California Conference, and she was fantastic. Her talk was both entertaining and informative. I would certainly go out of my way to see her again.
Pamela addressed my Landscape Design class last night, and she is a terrific speaker. She's lively, engaging, and bright, and the class loved her. It was a real pleasure to meet her, and she's welcome back any time.
Pamela is an engaging and extremely informative speaker. Her talks provide a wealth of information that is delivered in a fresh and interactive way gives you the impression that everyone in the room will leave with a good understanding of everything she has taught. I would highly recommend her services.
I attended MWD's Spring Green Expo and thoroughly enjoyed Pamela's excellent presentation on rainwater harvesting. One hour packed with great information; delivered with an entertaining style. Highly recommend this presentation.