Date/Time
Date:
10/04/2017
Time:
8:00 AM - 5:00 PM
Location
Long Beach Convention Center
300 E. Ocean Blvd.
Long Beach, California 90802
Take advantage of this special opportunity to become an EPA WaterSense recognized Certified Watershed Wise Landscape Professional at the annual Long Beach Landscape Expo 2017 educational workshops.  G3 takes you through it's unique and acclaimed certification workshop in 8 hours instead of the usual 16 (because you are already knowledgeable about water efficiency!)  This certification combines rainwater use efficiency with irrigation efficiency to put a whole new spin on outdoor water conservation. This certification is now available nationwide, so learn how to bring a forward-looking professional certification program to your region and ensure a supply of trained landscape professionals who are ready for the watershed approach to landscaping. Don't miss this workshop!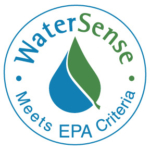 In order to earn the EPA's WaterSense approval, you will need to successfully complete the coursework, self-certify that you have conducted an irrigation audit, pass the exam and complete a site evaluation. Continuing education units also are required on an annual basis to maintain certification.  Maintenance of your profile on the G3 'Hire A Pro' searchable listing requires maintenance of your certification and site membership.
The WWLP Certification Exam will be administered from 5:00 PM – 7:00 PM on Wednesday 10/04/17 at the same venue.  If you are registering for this training, you do not need to register separately for the examination.
Completion and maintenance of certification puts your name and contact information on the US EPA WaterSense searchable database for Irrigation System Auditors and on the G3 searchable listing located HERE.
Register below and we'll see you in Long Beach in October!  Your registration includes a ticket to the Expo.
Terms and Conditions
Refunds and Payments
SECURITY POLICY  G3 respects and is committed to protecting your privacy. Your payment and personal information is always safe. Our Secure Sockets Layer (SSL) software is the industry standard and among the best software available today for secure commerce transactions. It encrypts all of your personal information, including credit card number, name, and address, so that it cannot be read over the Internet.
PAYMENTS All payments are made electronically through a secure system with Paypal. You do not need to be a registered user of Paypal in order to complete payments through our booking system. If you do not complete your payment, you are not registered for the event and your seat is not guaranteed. There are no guarantees that payments will be taken at the door on the first day of the event.
REGISTRATION CANCELLATION AND REFUND POLICY  All requests for a cancellation and refund must be submitted in writing prior to the start of the Workshop.  Please include the name, title, company and address of the registrant.  Cancellation notifications must be sent to:Events@GreenGardensGroup.com or delivered by US Mail, FedEx or other express carrier to: G3, LLC; 149 S. Barrington Ave. Suite 758; Los Angeles, CA 90049. All refunds will be provided as a credit to the credit card used at the time of purchase within five (5) business days of confirmation of cancellation.
No refunds will be granted for any reason on the day of the Workshop or after the Workshop has begun.
Up to September 20, 2017: If you find you can no longer attend, please let us know and we will either reschedule you for another set of dates or refund 100% less a 5% transaction fee.
From September 20, 2017 and prior to 5:00 pm PST October 2, 2017 : If sometime within the two weeks prior to the workshop and within two days before the start date of the workshop, you find that you can no longer attend, your registration fee will be refunded and assessed a 50% cancellation fee.
On or after 5:00 pm PST August 14, 2017: Cancellation within two days of the workshop is not refundable.
Transfer registrations: If you cannot attend the Workshop, you may transfer your registration to another attendee. Transferring a registration will require formally updating the confirmation with the new attendee's information. Please email Events@GreenGardensGroup.com to receive assistance in transferring a registration.
RELEASE OF MEDIA ASSETS AND CONTACT INFORMATION
This Event Is Videotaped, Recorded and Photographed: By participating in this event, you are agreeing that G3 and its partners and their representatives may use photographs, videotape footage or likeness thereof ("media assets") for purposes of promoting their programs in perpetuity, in any and all media throughout the universe, and that the media assets become the property of G3 and require no further attribution.
Use Of  Your Contact Information: By registering for this Event, you are agreeing that G3 may put your contact information into its database. Prior to the Event, G3 will be sending several email updates to provide important travel, venue, or schedule information and improve your experience at the Event.
Please email Events@GreenGardensGroup.com for questions about or additional information about which ticket to select or any other general registration questions.  Please include the name and date of the event in your email so that we may provide you the best information in a timely manner.
If you would like more information about the Long Beach Landscape Expo, check out their website: http://www.landscapeonline.com/TLE-LB/index-tle-2017.php
Bookings
Bookings are closed for this event.