The Watershed Approach is the future of landscaping.
Watershed Wise professionals are more than just water wise; they demonstrate a deeper understanding of the plant/soil/water relationship, plant water requirements, landscape water budgeting, irrigation management and using rainwater to reduce landscape water and resource use, regardless of the climate in which the landscape is situated.
Learn more about the Watershed Approach to landscaping and become a Certified Watershed Wise Landscape Professional.
Want To Become A Watershed Wise Professional?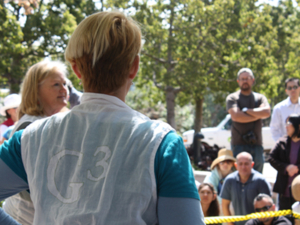 Work With G3
G3 supports its Certified Professionals by contracting to implement a wide variety of programs including technical assistance one-on-one coaching (Garden Guru), teaching classes (Qualified Trainer), landscape design, consulting, and program coordination.