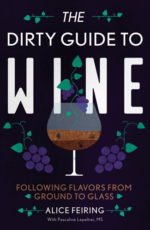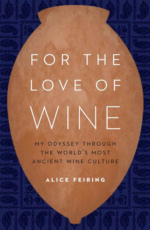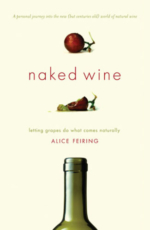 Journalist and Author of The Dirty Guide to Wine, For the Love of Wine and Naked Wine.
Controversial and feisty, Alice Feiring leads an international debate on wine made naturally. She found her métier in 2001 when she wrote an award-winning article for the New York Times, "For Better or Worse, Winemakers Go High Tech." In the course of researching this issue she uncovered a world of flavor and aroma manipulation. "Fraud!" she cried. "Give me my wine back." And then she went to work. She since has helped to define "natural", uncovering the abuses of ubiquitous terms like "organic," brought readers back to the importance of soil respect, inspiring her readers to share her concerns and passions.
An early attention-getting blogger, in 2008, she wrote the influential book, The Battle for Wine and Love: Or How I Saved the World From Parkerization and followed that up with her 2011 Naked Wine, a narrative romp through the history and the personalities of vin naturel. Her latest book, For the Love of Wine, my odyssey through the world's most ancient wine culture, published March 2016, and is an exploration of the natural wines and wine culture of Georgia. The Dirty Guide to Wine was published in June 2017. In addition she launched The Feiring Line, the only subscription-based natural wine newsletter, read by drinkers and industry in eighteen different countries.
Alice is the winner of both the James Beard and Louis Roederer Wine Writing Awards. Most recently For the Love of Wine won a Gourmand award for best USA wine book in 2016. In 2013 she was named Imbibe Magazine's Wine Person of the Year. In addition to her books, she has published numerous essays on life and love. She is the past wine correspondent for Wall Street Journal Magazine and Time and currently freelances for a never-ending parade of publications including The New York Times, Wine & Spirits, World of Fine Wine and Newsweek, among others from her tenement apartment in New York City.