Date/Time
Date:
10/03/2017
Time:
8:00 AM - 5:00 PM
Location
South Point Hotel Casino
9777 S. Las Vegas Blvd.
Las Vegas, NV 89183

Take advantage of this unique opportunity to become an EPA WaterSense recognized Certified Watershed Wise Landscape Professional at the annual WaterSmart Innovations 2017 Conference pre-show workshops.  G3 takes you through it's unique and acclaimed certification workshop in 8 hours instead of the usual 16 (because you are already knowledgeable about water efficiency!)  This certification combines rainwater use efficiency with irrigation efficiency to put a whole new spin on outdoor water conservation. This certification is now available nationwide, so learn how to bring a forward-looking professional certification program to your region and ensure a supply of trained landscape professionals who are ready for the watershed approach to landscaping. Don't miss this workshop!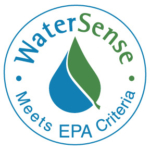 In order to earn the EPA's WaterSense approval, you will need to successfully complete the coursework, self-certify that you have completed an irrigation audit, pass the exam and complete a site evaluation. Continuing education units also are required on an annual basis to maintain certification.  Maintenance of your profile on the G3 'Hire A Pro' searchable listing requires maintenance of your certification and site membership.
The WWLP Certification Exam will be administered from 5:00PM – 7:00PM after the class at the same venue.  If you are registering for this training, you do not need to register separately for the examination.
Completion and maintenance of certification puts your name and contact information on the US EPA WaterSense searchable database for Irrigation System Auditors and on the G3 searchable listing located HERE.
Register through the WSI 2017 registration page, and we'll see you in Las Vegas on October 3rd!
If you would like additional information on this program, please email us at WWLP@GreenGardensGroup.com