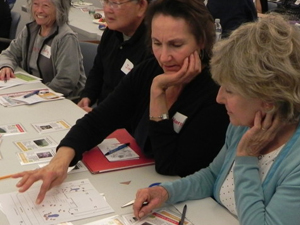 Landscape Design Seminar
Participants in this interactive seminar learn how to identify and execute the critical steps for successfully designing a Watershed Wise landscape, including contouring for rainwater capture, creating a list of climate-appropriate plants, and placing plant symbols on a site plan using key design principles.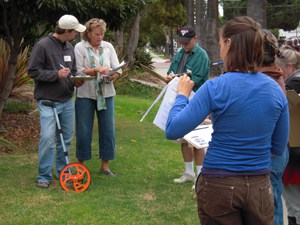 Hands On Workshop: Site Evaluation
Getting started is often the hardest part of the project.  This hands on workshop, held at a demonstration property, takes participants through the step-by-step process of laying out a site plan and gathering the necessary information for developing a landscape plan or working with a professional.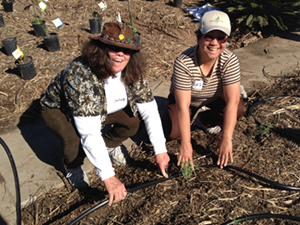 Hands On Workshop: Planting and Irrigation
The ground is contoured. The turf is removed, and sheet mulching is building healthy living soil.  Now we return to our demonstration site to read a landscape plan, select plants from virtual nursery, properly space and plant them. Participants finish off the class by reviewing and installing a point source drip irrigation system.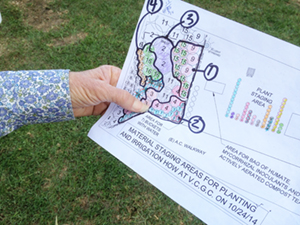 Hands On Workshop: Land Management
There is no such thing as a zero maintenance garden. We return to our demonstration site a few months after completion of planting and irrigation to learn the proper techniques for managing the irrigation, pruning and staking plants, and keeping the rainwater capture system in top form.