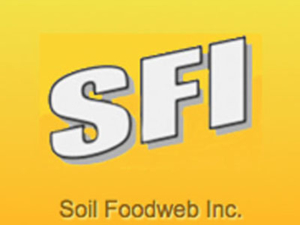 President, Soil FoodWeb Inc., Corvalis, WA
Dr. Ingham is a world-renowned soil microbiologist. In 1996, she founded Soil Foodweb, Inc., an organization that helps farmers all over the world grow more resilient crops by understanding and improving soil life. For the last 30 years Dr. Ingham has focused on the soil and its living organisms and providing sustainable solutions for maintaining soil health. She shares her knowledge in an easy to understand way and has worked with everyone from vegetable farmers, to cattle graziers, to nursery operators.
Dr. Elaine Ingham is President of Soil Foodweb Inc., an international laboratory system that assesses the balance of bacteria, fungi, protozoa, nematodes and mycorrhizal fungi in all materials. The major emphasis of her work is to return health to soil, so that natural nutrient cycling and disease suppression mechanisms are present, allowing the desired plants to grow without requiring use of pesticides or inorganic fertilizers. Dr. Ingham has been conducting workshops and seminars around the world for the past 30 years. She was recently Chief Scientist at Rodale Institute. Dr. Ingham earned her PhD from the Colorado State University in 1981. Her doctorate is in Microbiology with an emphasis on soil. Along with her husband Russ (who also has a doctorate from Colorado State University in Zoology, emphasizing nematology), she was offered a post-doctoral fellowship at the Natural Resource Ecology Lab at Colorado State University. In 1985, she accepted a Research Associate Fellowship at the University of Georgia. In 1986, Ingham moved to Oregon State University and joined the faculty in both Forest Science and Botany and Plant Pathology. She remained on faculty until 2001. Dr. Ingham is also an Affiliate Professor, Graduate Research, at Southern Cross University in Lismore, NSW, Australia, and an Affiliate Professor of Sustainable Living at Maharishi University of Management in Fairfield, Iowa, and as Program Chair of the Ecological Society of America from 1999 to 2000.
Dr. Ingham attended our Soil In The City Urban Soil Summit 2015, and we are delighted to welcome her back to TERROIR! in 2017.